Anparasi Brigade
Captain Anparasi was martyred during the attack on the 4th Muchchandi Sri Lanka Army camp in Ampara district on 29.07.1995. Anbarasi is an agile sensible fighter. In his memory, the Moddu-Ampara Women's Brigade was renamed the Anparasi Brigade.
Lep. The Moddu Ampara District Special Commander, who witnessed Colonel Madana's agility, courage, freshness and ability to lead the troops in the field, became the first Special Commander of the Brigade. Colonel Madana was appointed Special Commander of the Anbarasi Brigade.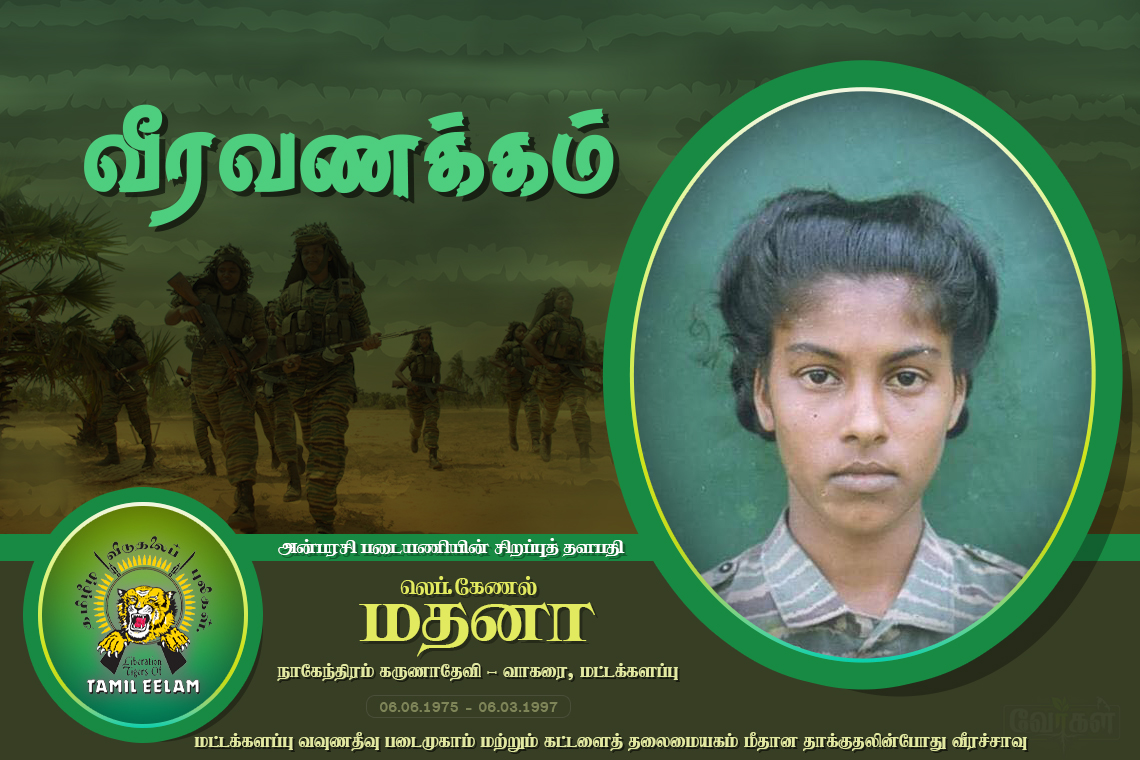 Lt. Gen. Lt. Col. Lt. Col. Lt. Col. Lt. Col. Lt. Col. Lt. Col. Lt. Col. Lt. Col. Lt. Col. Lt. Col. Lt. Col. Lt. Col. Lt. Col. Lt. Col. Lt. Col. Colonel Madana was heroic.
The battalion also played a major role in the victory battle at Puluguna, which was captured by two great artillerymen; Moddu - Ampara District Forests, mountains, waterfalls and Vavunathivu, Murakkottansenai, Mavadivembu have a long history of how to get anywhere.
Along with that, the heroic episode of this battalion was recorded in the series Operation Waves 02 and Oyata Waves 03 and Oyata Waves.